HVAC Company
HVAC Maintenance • Repair • Replacement
Cooling & Heating Services
Contact Morgan Mechanical
Rebates from $50-$1800 may be available!
Maintenance
We keep your HVAC system safe and efficient so that you can enjoy excellent indoor air quality (IAQ) through preventative maintenance.
Maintenance of all HVAC equipment and brands.

Our seasonal maintenance services prevent unnecessary failures.

Diagnosis by

experienced HVAC technicians.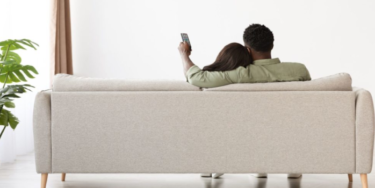 Repair & Service
Our HVAC repair experts are here for you! Also, our experienced techs are available at short notice, especially when your system has failed or requires service or repair.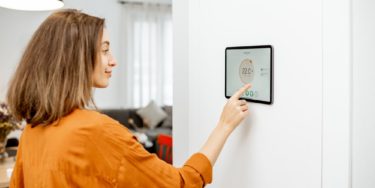 New Installation
As your local trusted HVAC partner, we find the best heating and cooling solutions that fit every budget, comfort, efficiency & Indoor Air Quality (IAQ).
Furnace and AC with

Smart Thermostats.

Whole-Home Comfort Systems.

Ductless Mini Splits.
Call an HVAC Expert Today
HVAC professionals - Morgan Mechanical Delivers Comfort:
Morgan Mechanical services provide Heating, Air Conditioning, Air Quality, and Peace of Mind.
Western Washington property owners and businesses trust our reliable and highly-rated system installation. You can count on our expertise in heating, ventilation, and air conditioning. Also, our professionals are versatile in HVAC maintenance, services, and repairs.
In fact, as northwest HVAC professionals, we are committed to helping you get the highest performance from your systems. Also, our expertise in this area allows us to help you pick the right heating and cooling systems. When the time comes to upgrade or replace, we'll discuss your options – from various manufacturers – so you can make an informed decision.
On average, 6-20 years of qualified service experience per Morgan Mechanical technicians and supervisors.
Industry-leading products in the HVAC industry – dependable & energy – environmentally efficient
We follow up for quality control with professional communication after every install.
1-year warranty of Morgan Mechanical labor – 5 to 10-year system warranty depending on product and manufacturer
Our team searches for the most cost-effective and durable equipment or part
Drop cloths, sanitary shoe covering, and clean-up at your home or commercial location.
We selected Morgan Mechanical to replace our old gas furnace with a forced air heat pump system plus a ductless ceiling cassette unit. Their techs did a great job connecting the new air handler to the existing duct work (with a really well crafted & handy door for filter replacement), installing all the equipment and getting the system up and running. It worked perfectly. The techs were also great about wearing face masks (Covid-19 times) and keeping the interior of our house clean. I highly recommend them.
Morgan Mechanical delivered! Everyone I worked with was knowledgeable, skilled and very professional and pleasant to work with. They replaced my HVAC system in my condo in downtown Seattle, and they provided a reasonable quote. They ensured a schedule worked for both me and the technicians, and they worked well with the Resident Manager on logistics. During the job, they protected my appliances and cleaned the area up afterward! Thanks to Charlie, Jackie, Elisha and Randy for their professionalism and customer-focused service! I would do business with Morgan Mechanical again, and I highly recommend them!
After reviewing several bids, we selected Morgan Mechanical to modernize our home and convert from oil to a heat pump. Charlie and his team were exceptional from bid to install. When we hit a few bumps in the road Charlie worked tirelessly to remedy and make sure that we were looked after. Everyone from Morgan Mechanical that we interacted with was polite , respectful of our home and clearly cared about the quality of their work. We couldn't be happier with the outcome and are excited to be on a heat pump heading in to winter.
Call Northwest HVAC Professionals Today!
Morgan Mechanical, Inc. is a full-service heating, ventilation, and air conditioning Company. We're based in Redmond, WA, serving residential and commercial customers throughout Western Washington.
We design, build, install, repair, and maintain many heating, venting, cooling, and air conditioning systems. Connect with one of our HVAC experts today, and request a no-obligation HVAC quote.
Commercial Heating and Cooling Systems
New Installation

Remodels and Retrofits

Modernization

Commercial HVAC maintenance & service

Maintenance Plans

Troubleshooting Software and Training
Residential HVAC
Complete System Installation.

Smart Thermostats.

Remote Monitoring and Controls.

High-Efficiency Units.

Warranty on labor and equipment.

System repair.
Maintenance and yearly servicing